7 Day Mexican Riviera Cruise
Round Trip From Long Bearch, California
November 26 - December 3, 2022
Carnival Panorama
Day 4 - Tuesday, November 29, 2022,
Puerto Vallarta, Mexico
Arrive 9 AM Depart 9 PM
<<<PREVIOUS PAGE &nbsp &nbsp NEXT PAGE>>>
If in this report you see any typos, misspellings, factual errors or other types of errors, please let me know. Please include the web address (URL) of the report in which you found the error. Thank you! Send your email to:


Click on each photo below for a larger image.
Views Of Puerto Vallarta From Our Cabin Suite Balcony
Vendors At The Port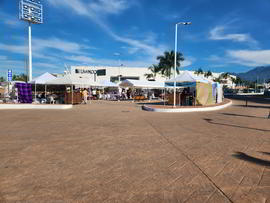 Barbara In Front Of The Carnival Panorama Cruise Ship
Celebrity Solstice Cruise Ship
6:00 PM Fahrenheit 555 Steakhouse
Alchemy Bar As Viewed From
Our Table Window Seat In The Steakhouse
Punchliner Comedy Club In The Limelight Lounge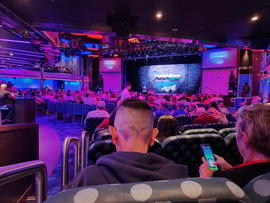 A Towel Coala Bear On Our Bed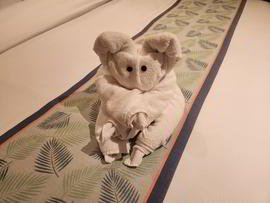 Click on each photo above for a larger image.
If in this report you see any typos, misspellings, factual errors or other types of errors, please let me know. Please include the web address (URL) of the report in which you found the error. Thank you! Send your email to:


<<<PREVIOUS PAGE &nbsp &nbsp NEXT PAGE>>>