14 Day Norway Cruise
From Southampton, England To
Norway, Iceland & Scotland
Norwegian Jade
Lerwick, Shetland Isles, Scotland
Day 5 - Friday, September 7, 2018
<<<PREVIOUS PAGE &nbsp &nbsp NEXT PAGE>>>

Click on each photo below for a larger image.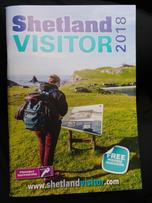 At The Port In Lerwick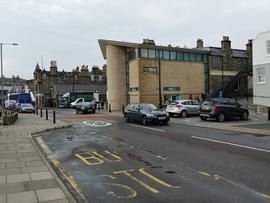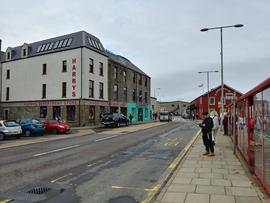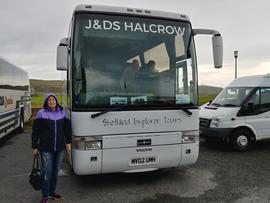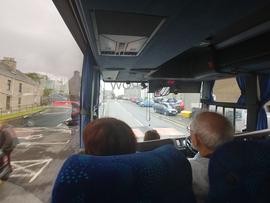 Barbara Cepinko (my wife) In Front Of Our Tour Bus.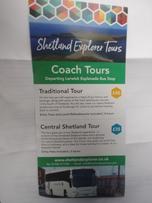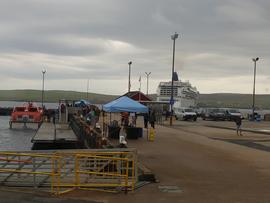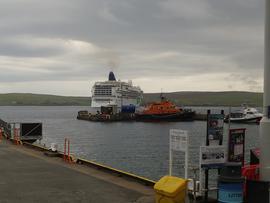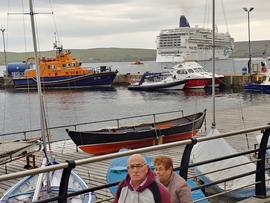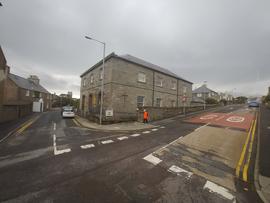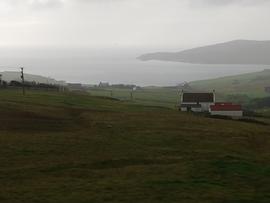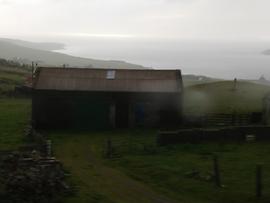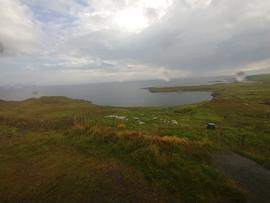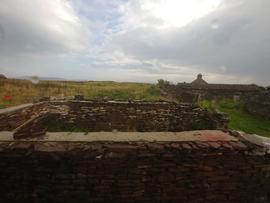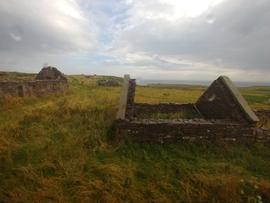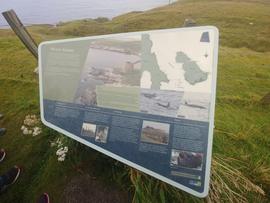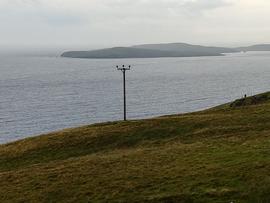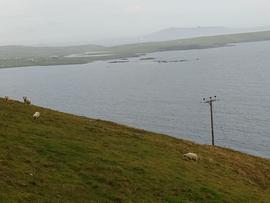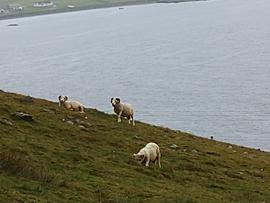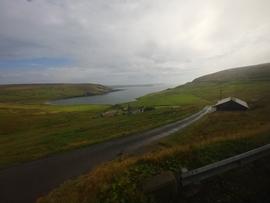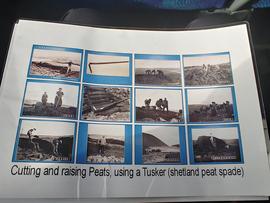 There are huge fields of peat on Shetland Island. This is harvested and used as a source of energy on the island. The above shows how peat was harvested and transported in earlier times.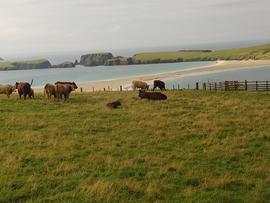 Shetland Ponies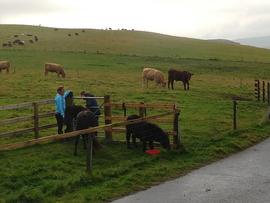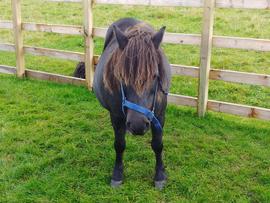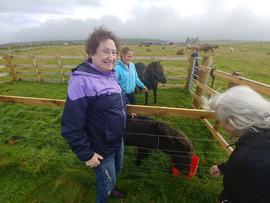 Barbara Cepinko (my wife) Petting A Shetland Pony.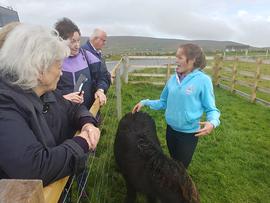 Shelli Tucker (my sister) & Barbara Cepinko (my wife) Petting The Shetland Ponies.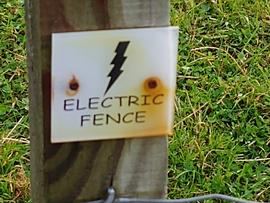 The electric fense is supposed to be turned off when there are tourists petting the ponies, but they forgot to turn it off. Now I know what it feels like to be tasered! I put my smart phone through the fence to get a better photo and thought I was having a stroke. I almost fell on my face. There was only this one tiny warning sign shown above and it was on the fence in a spot far away from the Shetland Pony corral. They should have had signs on all the posts near the corral. If they had, I wouldn't have come near the fence even if they told us it was turned off. Better safe than sorry. They did turn off the electricity after I got shocked.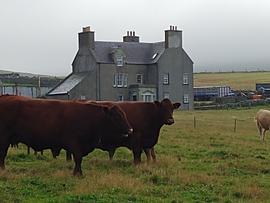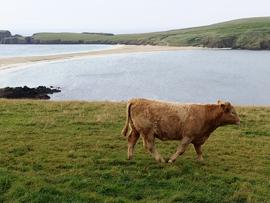 The Above House And Cows Were Also On
The Farm With The Shetland Ponies By The Sea.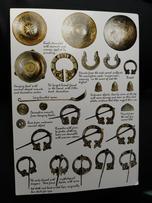 A Treasure Found During An Archeological Dig.
Seals On The Beach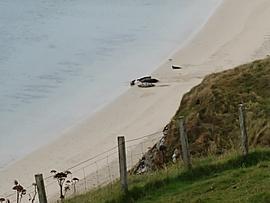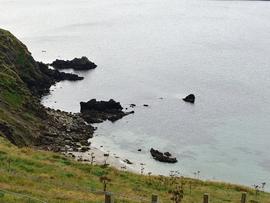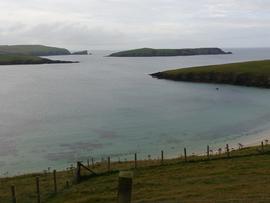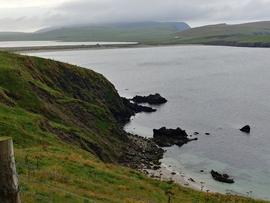 Click on the first photo above to enlarge it to see the seals.
Road Across The Airport Runway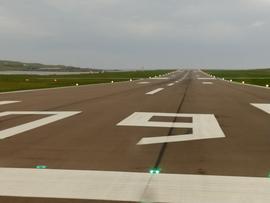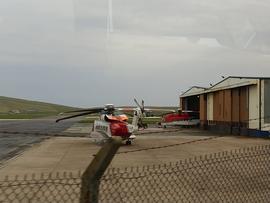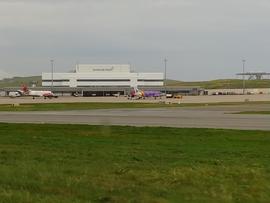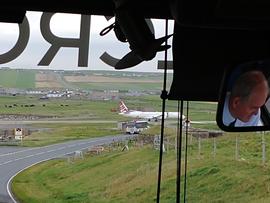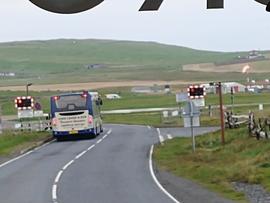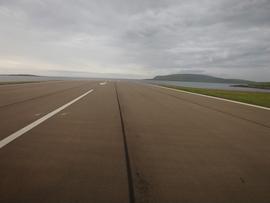 The road goes right across the major Shetland airport! There are signals and crossing gates just like a railroad crossing. On the way to our lunch stop our bus was able to drive right across the runway as there were no planes about to use it. On the way back from lunch we had to stop along with another bus in front of us and wait for a plane to take off.
Lunch Provided At Sumburgh Hotel Restaurant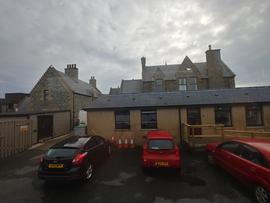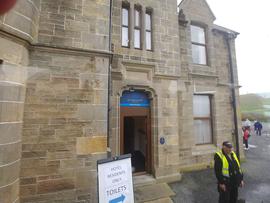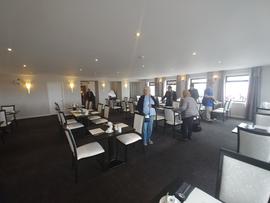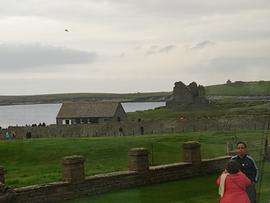 Wool From Shetland Sheep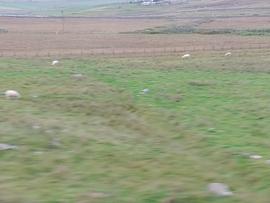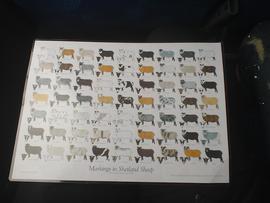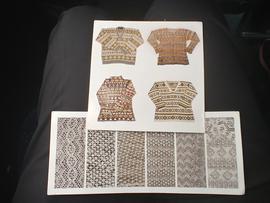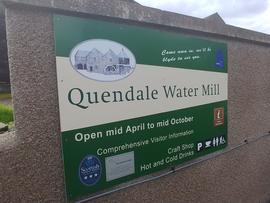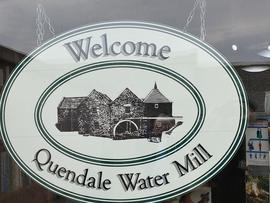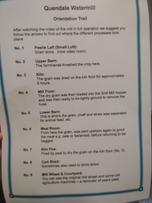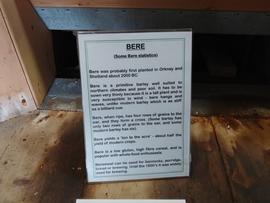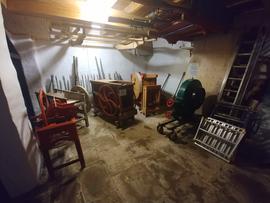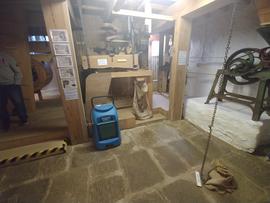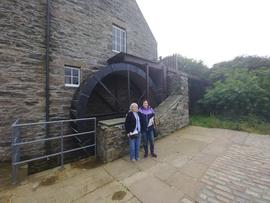 Shelli Tucker (my sister) & Barbara Cepinko (my wife) in front of the water wheel.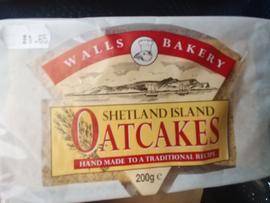 A package of Shetland Island Oatcakes that I purchased at the souvenir shop.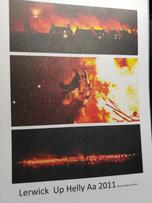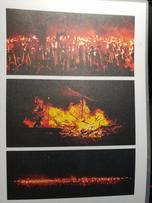 Lerwick Shopping Area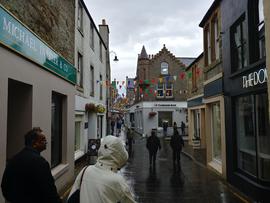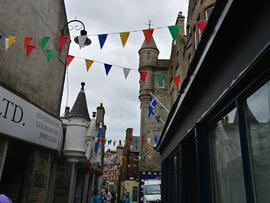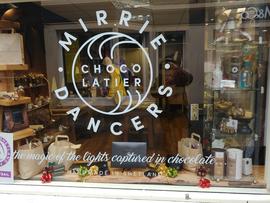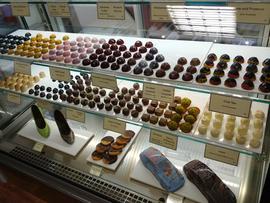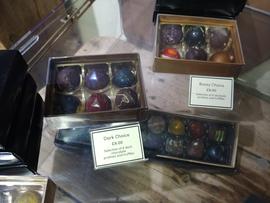 Mirrie Dancers Choco Latier.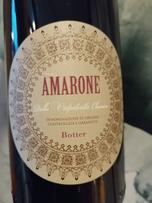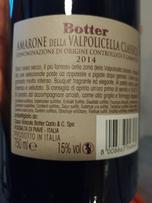 A Wine We Purchase At A Wine Shop In Lerwick At A Really Good Price.
We Brought It Onto The Ship To Enjoy Later.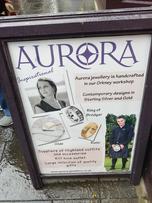 Jasmine Asian Restaurant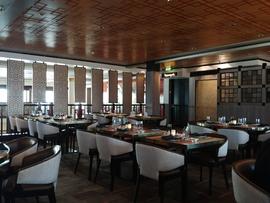 We Had Dinner At The Jasmine Asian Restaurant, No Extra Fee.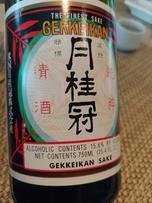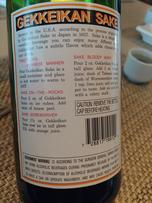 The Sake We Had With Dinner, for an extra fee.

<<<PREVIOUS PAGE &nbsp &nbsp NEXT PAGE>>>

Click on each photo above for a larger image.